X marks the spot where Twitter used to be. What does that mean for millions that rely on it?
Our senior art director, Sean Cooke posed an interesting question to me today in the studio:When do we actually go ahead and react to the seemingly flippant, but increasingly "real" rebrand of Twitter as X? What do we do, not do, or wait to do?
There's been plenty of discussion in the media—and no shortage of jokes—about Elon Musk's late-night rebranding of Twitter as X. Most of the conversation has centered around whether or not this was a good idea—what does it do for (or to) the iconic social media brand that he paid $44 billion for less than a year ago. But the question for the millions who use the platform as a part of their business and/or personal brands is: What should we all do now?
Nothing?
Shareholders, brand experts, and bystanders alike have so universally derided the move as shortsighted from a brand-value perspective that it's tempting to believe Elon will simply wake up tomorrow, say it was just a joke, and restore the bird to its perch. But as reports continue to flood in about the company fighting with the local city officials about permits to take down Twitter signage and erect a huge X sculpture on the roof, should we be planning for the same remodels of our own owned properties?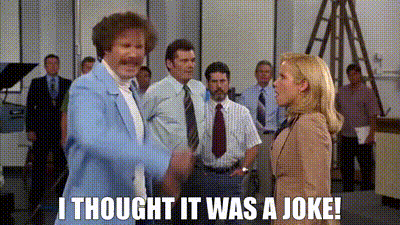 Paint it black?
The blue bird has been a fixture in our marketing reality for over a decade on our business cards and packaging, website, and email footers. It's integrated into campaign CTAs and the mechanism for countless promotions. In the course of a normal rollout, there would be guidance from the brand, including a launch schedule and an accompanying tool kit—but to date, X's own site is still littered with birds. And have we mentioned that Elon doesn't exactly own the X trademark—it actually belongs to Meta?! So, should we be reprinting and recoding, or simply erasing? One thing is certain—you don't want to be the guy driving the van around with a Google+ icon on the side.
like what you're reading?
subscribe to our newsletter
"*" indicates required fields
Pull the string?
Threads, Meta's new Twitter-adjacent rival may have been the straw that pushed the bird from its nest as Elon's late-night logo party seemed to come hot on the heels of the new social app gaining 100 million users in its first week. While Threads has a lot of catching up to do in terms of functionality, the market does seem ripe for an alternative to the wildly inconsistent X. The combination of Elon's erratic leadership and his toxic personal brand of politics had already driven millions of users from the platform before this move. Is X now on the same glide path as former titans like Yahoo, Tumblr, and MySpace?
Wait for it…
Unfortunately for the entertainment value of this blog, the least sexy answer is often the most prudent—wait, watch, and be prepared. Our POV (as of posting) is that the situation is as fluid and volatile as SpaceX rocket fuel. Odds are as good that Elon sticks to his guns as they are that the blue bird comes roaring back to life. And while all the cool kids seem to be over at TikTok these days, X still has both relevance and reach.
In the meantime, come follow us on our new AW Threads profile!