With the smartphone market exploding, the need for mobile websites is growing as well. But do you need two sites – one for mobile and another for desktop? In many cases, the answer is yes. What people do on their mobile is different than what they do on their desktop.
The Decision to Go Mobile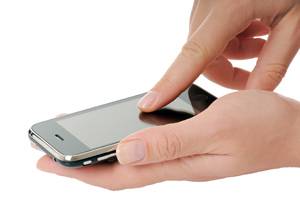 A mobile site plays a different role within a communication strategy. According to Nielsen NetRatings, the average Internet session lasts 56 minutes, whereas the average mobile surf session is less than five minutes. The mobile surfer is seldom just "surfing around" – they usually have a targeted goal for their visit, most likely to find a specific piece of information.
When developing mobile sites, less is more, and copy is king:
Edit all copy down to easy, digestible segments.
Single out the three most important reasons to visit your mobile site, and make them visible at entry.
Most smartphones (including the iPhone) cannot read flash content; therefore follow the 90/10 rule for content vs. graphics.
Transactions should be easy and provide quick benefits.
Since it's all about the customer experience, creating a mobile site will enable customers and prospects to have a positive experience and deliver the information they are looking for in an organized and speedy manner.