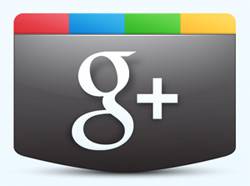 During the past few weeks I've had a chance to play around with Google's new social network, and so far it looks like they've created
something that has a chance at sticking around for a while.
Since the
death of MySpace a few years back we've seen Facebook continue to grow
into the social networking giant it is today. But, as with Friendster and
MySpace, something new always comes along.
As of right now,
Google+ has managed to attract early adopters of social media, tech
junkies, Facebook haters and a few other groups, but the masses can't jump on board yet because the social network is still in beta. It
remains to be seen if consumers will see enough of a difference to move
their social presence to Google+. Only time will really tell.
What's so Great About Google+?
Google+'s layout is strikingly similar to Facebook at a first glance,
but there are several nuances that are appealing to many people. Some
features include:
The ability to add people to Circles. Circles are like groups
of friends. You can add contacts to any number of Circles to
categorize and organize your friends. As you post messages, you can
specify which of your Circles have the ability to see your update.
Google+ allows for unreciprocated following. This is what I
love about Twitter, the ability to follow the updates of people without
the requirement for them to follow me back.
Video chat with up to 10 people at a time in Google Hangouts.
This is a great feature similar to Skype and Facebook's new video chat
feature. Working from home on a Friday and need to meet? This'll help.
In short, I believe Google has taken the best of Facebook, the
openness of Twitter and even some components of LinkedIn and made
something unique. The best way to familiarize yourself with Google+ is
to sign up. Being familiar with Google+ on a personal level will help
you understand how to best integrate it into your social media strategy.
Brands on Google+: Not yet
Google has made it very clear that they don't want brands creating a
presence on Google+ using personal profiles. They will have something
for brands in the near future, but nobody is quite sure what it will be or  when it will be available. Ford and Mashable both took the chance and
created accounts under the guise of their respective brands, and they were already shut down by Google.
As someone who wants Google+
to succeed, I completely agree with Google on this. Don't take the
chance. First, you could end up with some negative press if your profile
gets shut down. When the brand you're marketing looks bad, you look
bad, and nobody wants fingers pointed at them. Second, Google+ is
still growing. Right now there are a lot of early adopters spending time
on Google+, but my mom, my cousin and my drumming neighbor aren't
on there yet. Google+ will never fully lift off if there are more brands
than people.
What Your Brand Can Do Now on Google+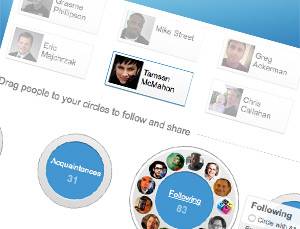 Hopefully I've convinced you to hold off on creating branded pages. If you are eager to get started, I suggest you create a personal profile using a photo of yourself and your real name. Connect with
coworkers, vendors and clients/customers and begin using Google+
the way it was meant to be used – as a social network.
Start by reviewing the privacy and security settings on your profile.
Import your Facebook and LinkedIn connections to find the people you know who are already using Google+. There is a great video on YouTube that will walk you through the process.
Complete your profile. People want to know who they're connecting to.
As you begin to connect with people, divide them into Circles. Circles help segment your connections into groups, similar to a Facebook Group or Twitter List.
You can then use your Circles to start targeted conversations with specific groups of clients or customers.
As a representative of a brand, you can ask customers
for feedback on a new product or service through a status update or
start a Q&A session using Hangout, the 10-person video chat feature.
I'm sure to have more information on Google+ as more features are
released and more people join in. In the meantime, feel free to ask any
questions you have in the comments below or find me on Google+.