There is a new privacy law being introduced that requires ad networks and websites to honor consumer requests to opt-out of online tracking. The Do Not Track Online Act would require the Federal Trade Commission to establish rules and standards for a universal Do Not Track system. Ultimately, this means that data about your web activity will no longer be collected and shared with other businesses, if you so choose.
This impacts any campaign that is based on behavioral targeting.
Behavioral targeting serves up (targeted) ads based on:
the content of the web page you were/are visiting
registration information you provided
predictions about your interests based on visits to other relevant sites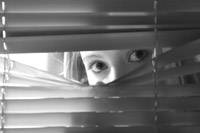 As consumers, we have all been served ads that were very relevant to our recent web activity. This could have been an ad from an online store you recently bought something from or from a bank website after researching rates. Personally, I would prefer to see ads that are geared toward what I like: shopping, travel, beauty, etc. I am not interested in seeing ads that I have no interest in – especially ones that could be meant for the senior population or the teenage demographic (either would be depressing). However, I am not sure I like that my every online move is being tracked and monitored.
And I am not the only one. According to Jamie Court, President of Consumer Watchdog and Huffington Post contributor, "A poll by Consumer Watchdog found that 90 percent of Americans want legislation to protect their online privacy, and 80 percent support a Do Not Track mechanism. Another 86 percent want a single-click button on their browsers that makes them anonymous when they search online."
While some online ad networks have already included an opt-out icon on ads in the upper right hand corner (and early indicators show a very low opt-out), this is not yet mandatory.
The Interactive Advertising Bureau (IAB) is against this proposal. According to the group, this would require "re-engineering the Internet's architecture" and, from what I can gather, put an end to the online ad networks as we know them.
From a media buyer's perspective, it is my job to reach our client's target audiences based on their media usage habits – be it offline or online. Syndicated research allows me to identify those offline media vehicles and habits, behavioral targeting allows me to do that online. Without it – who am I reaching?
Would you opt-out?