When I think back to the Super Bowl ads of my youth – Michael Jordan and Larry Bird playing "horse" for McDonald's, the Budweiser Bullfrogs, or more recently, the "Here We Go" ad from 2012 – I remember thinking those were instant classics, and I wanted to see them again immediately. Did I get the same impression after Sunday's Super Bowl? Not really.
I was watching the game with a few friends – we're all around the same age, 29 to 35, so a key demographic to marketers – and we were paying probably more attention to the commercials than the game (thanks for that, Broncos). And why shouldn't we? With this year's spots reportedly going for $4 million apiece, those pricey persuaders should have been good. Oscar-gold good. Or at least Golden Globes good. But by the end of the night, I would have taken People's Choice Awards worthy.
So which few did we deem worthy?
Best all-around: Radio Shack "The Phone Call." How many '80s references can you make in 30 seconds. By the time we realized what was going on, we were like "ack, we need to rewind!" We couldn't spit out "Mary Lou Retton!" "Hulk Hogan!" "Jason!" "Ponch!" fast enough. Plus, Friend B, who used to work in an electronics store, remarked, "Who's been in a Radio Shack since the '80s?" That was $4 million well spent, RS. Bravo.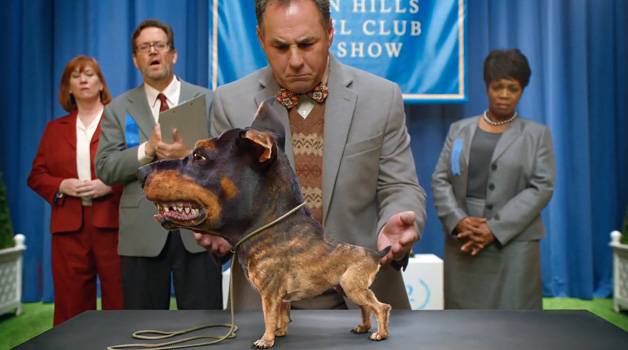 Funniest: Audi "Doberhuahua." This one had several of us literally crying. That dog was a crime against nature. The biggest letdown for me was that it was for a car. I don't know what I expected it to be for, but I don't normally associated "genetic manipulation" with "luxury car brand."
Beloved by the Kid in Us: Toyota "Terry Crews and The Muppets." Friend S loves the Muppets. L.O.V.E.S. So when she spotted the Electric Mayhem bus, she knew exactly what was going to happen. And it didn't dampened her spirits one bit. Who doesn't like Animal banging on the drums or a cameo from Kermit the Frog?
Biggest "Aww" Moment: Budweiser "Puppy Love." Seeing the parade for Lt. Chuck Nadd in "A Hero's Welcome" was certainly heartwarming, but Budweiser knows the winning formula for commercials is horses + puppy = everlasting aww. Yes, there were some groans of "really? This is sappy," from the guys watching, but we girls were loving every minute, even if we were sipping white wine.
Surprising Flop: Oikos "The Spill." Yes, we'd heard rumors "Full House" gentlemen would be making an appearance. What the Oikos people probably didn't count on was the number of people who a) didn't care or b) didn't remember or know them outside that big San Francisco row house. Friend S was positively stymied while Friends B, R and P were like, "This is completely stupid." I'm not sure the Olsen twins or Kimmie Gibbler could have saved it.
So what was your favorite commercial from 2014? Were you disappointed from the offerings or do you have hope that one (or more) will live in commercial infamy? Let me know in the comments.