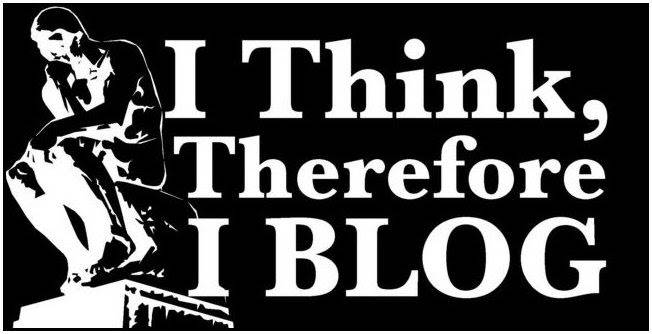 Nowadays, the blog, also known as the weblog, is one of the most popular ways of posting ideas, information or even personal thoughts to the entire web world. You are obviously aware that you are currently reading a blog, but the question is, what actually makes a blog catch on with an audience?
Blogs are popular because it's an easy way for people to share their thoughts and seeing what others are doing. These bloggers may want to get involved in their respective communities, keep up with what's going on in their area of interest or just have a true passion for writing.
Although there is not much history on how the world of blogs came about, it's no secret that the "blog phenomenon" is continuing to grow swiftly and is not showing signs of scaling back anytime soon. Everyone is blogging these days, from banks to law firms to your local supermarket – probably even your next-door neighbor. In fact, over 383 million people view more than 3.5 billion pages each month. With a multitude of sites offering free blog space, why not?
With so many blogs competing for readers' attention, what can you do to make your blog successful? First, have content your target audience is looking for, with noteworthy information they are eager to share. It also must be useful, resourceful content – not just any blabber typed up on a page. And it literally could be about anything, so make your blog unique. All blogs have the ability to entertain, teach or provoke emotion. Even though some blogs do overlap each other in terms of general content or focus, there are important differences that define each blog as its own, whether it's an engaging writing style, a unique perspective or a niche topic. Exciting content that will shake things up a bit can help the originality of the blog. Likeability and dependability are two additional factors that make a person want to visit a blog.
Second, keep it simple. This goes for content and design as well. If it's a slog to put up each post, you're less likely to blog frequently and your visibility will suffer for it. Readers go to blogs for frequent posts and updated content. A stale blog will have a difficult time attracting a vibrant, engaged audience.
Lastly, network. Connecting with the right people online is the most vital – and viral – factor for how long a blog will take to become popular. The more friends and influence you have, the faster you will become known in the blogosphere. Ask others who have blogs to add your site to their "blog roll," or listing of favorite websites. Post comments on others' sites and include your URL in your posts to attract new readers. Publicize your blog entries on social media and encourage your networks to spread the news. And don't underestimate the power of a catchy headline in attracting readers and attention.
So, what's stopping you from writing a blog? You have all the information you need to get started. Get a thought, write it down and start blogging! It's just that simple. Who knows, you might become famous!