In 2019, Chinese-owned TikTok spent nearly $1 billion on advertising, so it's no shock that we're seeing a huge amount of growth on the video-sharing app. Using highly technical artificial intelligence, TikTok created the perfect platform for showing the fun parts of social media, while also creating a viral video network of user-generated content. The average user spends 52 minutes on TikTok a day, making the platform an interesting opportunity for healthcare marketers to get in front of their target audience—especially if that audience is younger adults and teens.
While a TikTok campaign may not be your first thought for your healthcare institution, it can give you a creative edge among your competitors. With the right content—each video lasts no more than 15 seconds—TikTok could be a great way to get in front of parents with young children as well as young adults who are about to start visiting the doctor on their own. 
As Gen Zers start visiting the doctor or urgent care facilities on their own, a TikTok video could make them feel more at home. Gen Zers are big into watching how-tos and informational video content so a campaign featuring a young adult having a conversation with their parents being nervous to call the doctor's office or visiting an urgent care facility on their own, but ultimately seeing just how easy it is, could be an idea. 
Regardless of the content in your ad, there are endless opportunities for demographic and interest targeting that would definitely benefit your practice. Targeting options on TikTok are quickly growing but as of right now, interest-based targeting includes things like news and entertainment, beauty and personal care, food and beverage, etc. In addition to interest-based targeting, you can create blacklist, whitelist, or look-alike audiences. TikTok also recently implemented a TikTok Pixel that can be placed on your website to target website visitors in the app. Targeting can also be set based on age, gender, location, cell phone carrier, operating system, and network type.
When advertising on TikTok, there are four different placements that are available. These are in-feed native video, brand takeover/top view, hashtag challenge, and branded lenses.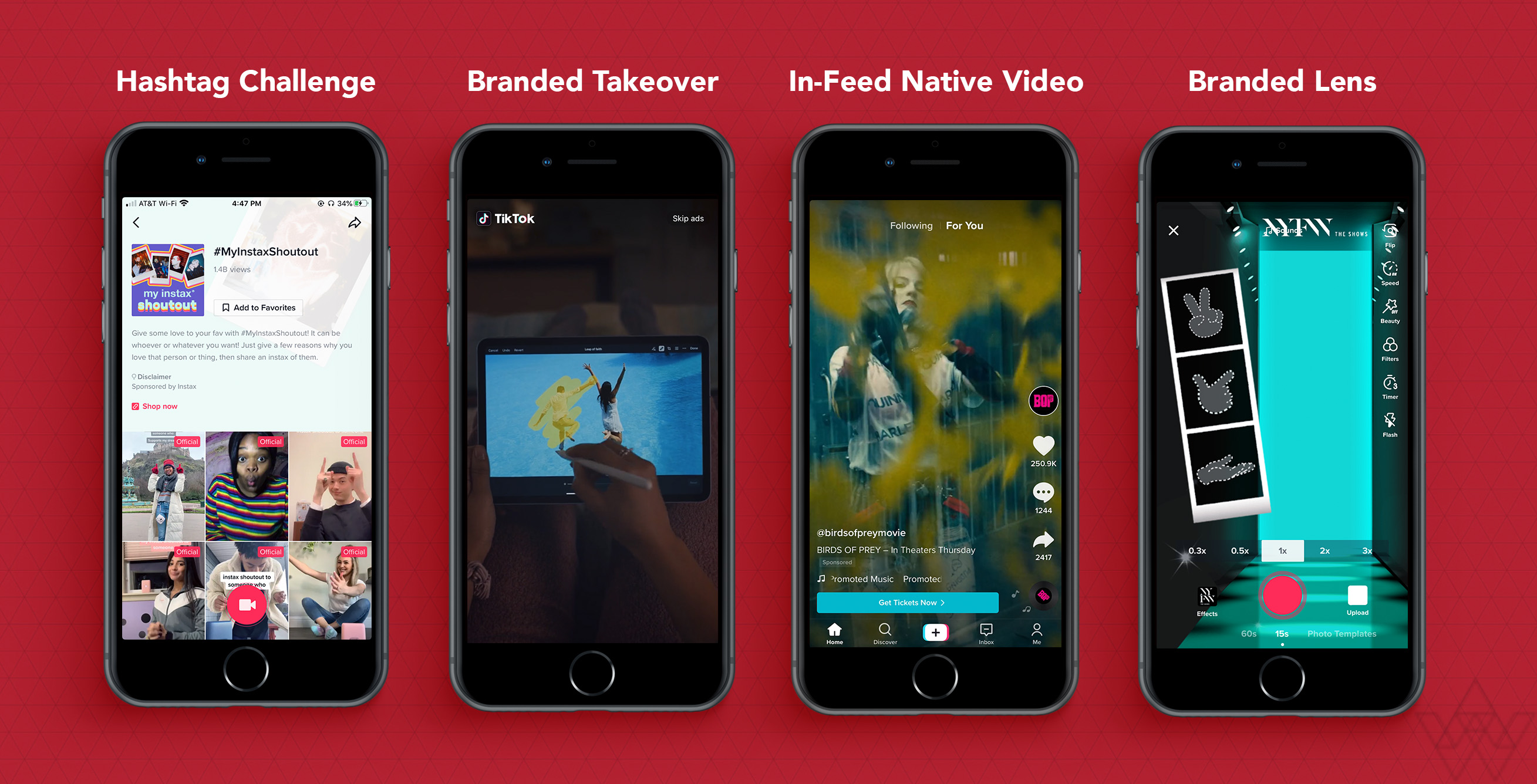 Buying ads on TikTok can be a great way to target younger patients and turn them into life-long ones. At an average CPM for an In-Feed Native video ad of $10, testing TikTok as part of your healthcare institution's social media marketing strategy may make sound economic sense. With the small number of advertisers currently on the platform (which is still in beta testing and hasn't been fully rolled out) there's no better time than now to give TikTok a try.