I was really disappointed when Saint Vincent's Hospital in Manhattan closed in April after 160 years. A great, storied institution that helped tens of thousands of New Yorkers, it's where emergency crews took people after the 9/11 tragedy, and where they took all 155 passengers on the flight that Captain Sullenberger scuttled in the Hudson.
Meanwhile, the "Save Saint Vincent's" page on Facebook had 12,204 fans! (The current equivalent would be people who "Like" it.)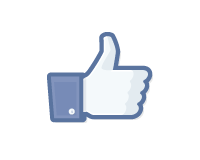 It's one thing to be a fan or click on the "like" button; it's quite another to actually do something!
There are all sorts of metrics assigning values to "fans" or people who "like" a page/business/concept, ranging from a few dollars to a few hundred. I don't know what they're thinking, but until you get a fan – someone who clicked that "Like" button – to actually do something, you have nothing! There is more to conversion than a single mouse click.
Remember, folks enjoying their social media habit – whether it's overdosing on Farmville, Café World or cousin Jenny's photo album from her camping trip – don't really want a sales pitch!
For more thoughts on this topic, check out this article.