Hauppauge, NY (March 16, 2022)–The Financial Brand has recognized Austin Williams' community activation for Community First Credit Union as one of the "13 Most Innovative Bank Marketing Campaigns in 2022."
Built for CFCU's sponsorship of the Seawalk Music Festival, the activation successfully brought the Florida credit union's Just Be Yourself brand platform into the community in an engaging way that incited audience participation and generated social media and talk value beyond the event.
It featured a giant two-page spread of a coloring book (more than six feet tall and 10 feet wide) with images evoking Florida's music and seaside nature and the location of the free festival. Attendees were invited to pick up one of several multicolored four-foot crayons and add their artistic talents to the collaborative mural.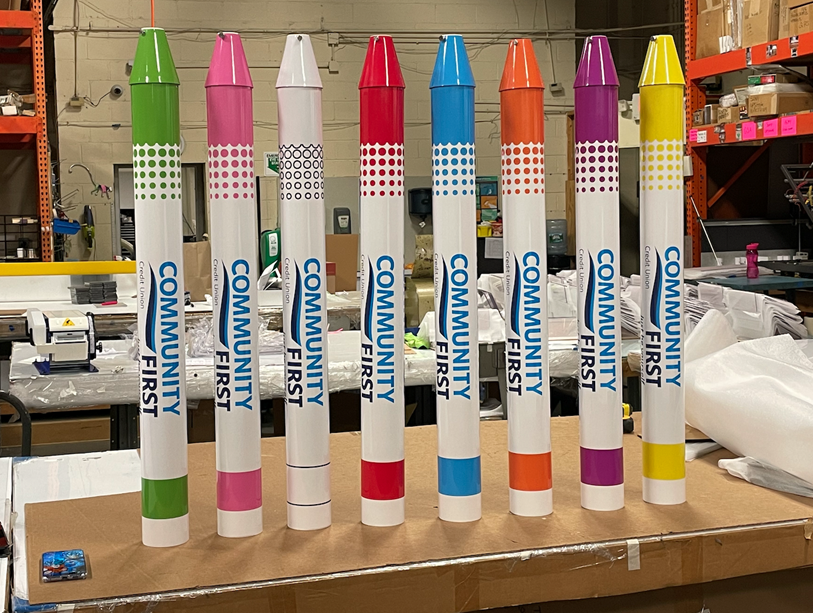 "CFCU wanted something interactive to involve festival-goers and transform Just Be Yourself from a brand tagline to the anthemic rallying cry it was envisioned to be," says Jennifer Forgét, AW vice president of client engagement. "This ginormous coloring book gave people the opportunity to complete the phrase Just Be __________ and express their authentic selves — a foundation of the credit union's mission."
At night, the coloring book was backlit–and the coloring book and all the crayons were a neon color–to maintain the brand presence in the day-to-night event.
"Just Be is meant to evoke a spirit of possibility for Community First members," explains Forget. "What better way to spark people's creativity than with a coloring book?"