Following are a few affordable suggestions for the first time visitor.
Keep in mind, the day suggestions would require a 48-hour day, so choices will need to be made based on your interests.
WHEN: Spring and fall are the best times of year. Avoid the summer heat and Thanksgiving through the New Years' holiday with extra crowds and up charges.
ACCOMMODATIONS: Stay anywhere south of 96th Street
East or West Side, Midtown or Downtown
Check Trip Advisor, Expedia, Travelocity, Booking.com, Quikbook.com and NYC.com.
Put these three on your list for under $200 (avg) per night:
www.hotelalexandernyc.com
www.belnord.com
Look for AAA discounts and show your card.

Tip #1: Google NYC subway and street maps for your trip.
UPON ARRIVAL Get street and subway map at NYC Visitor Center (several around town)
Times Square Visitors Center – 1560 Broadway (btw 46th & 47th)
Pick up NYCs Original City Guide plus other info/coupons
Tip #2: www.NYCityPass.com Buy it at first attraction.
Six famous attractions $79 (valid up to 9-days)
Empire State Observatory/Museum of Natural History/Metropolitan Museum of Art /Guggenheim or Top of the Rock/Circle Line Sightseeing Cruise or Statue/Ellis Cruise
Tip #3:Transportation – Subway is much faster than bus
$20 Metro Card (subway) 10-trip or $27, 7-day unlimited ride Metro Card to get around.
Purchase at subway station from machine or attendant and don't forget to ask for a subway map.
OPTION: To see all the landmarks, consider New York Sightseeing (double-decker bus) 2-day, hop on/hop off "All Loops" $44. Times Square, Broadway (btw 46th & 47th)
www.newyorksightseeing.com

DAY 1 – CHELSEA / MIDTOWN
Madison Square Garden/Penn Station – 32nd and 7th
Local West – 33rd St, 1 Penn Plaza
Empire State Building – Observatory, 33rd and 5th
Stout, NYC – 33rd, btw 7th and 6th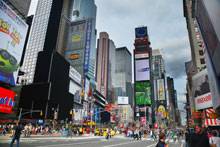 The Gingerman – 36th, btw 5th and Madison
Houndstooth Pub 8th Ave, btw 36th & 37th
Rockefeller Center / St Patricks Cathedral – 50th Street and 5th
Radio City Music Hall – 50th Street at 6th
MOMA – 53rd St, btw 5th & 6th
Cancun Restaurant, Mexican – 8th Ave btw 55th and 56th
PJ Clarks – 55th St at 3rd Ave
FAO Schwartz -5th Ave, btw 58th and 59th
MIDTOWN WEST/EAST
Intrepid Sea, Air & Space Museum – W 46th St and 12th Ave (Pier 86)
Restaurant Row – 46th and 9th (many eateries and bars)
Grand Central Terminal and Chrysler Building – 42nd Street, Park & Lexington
NY Public Library – Bryant Park 5th Ave at 40th St
Times Square – 42nd Street & Broadway, Great at night!
Limitless options from Heartland Brewery to the Hershey Times Square Store,
BB King Blues Club & Grill to Planet Hollywood,
Bubba Gump Shrimp Co. to Disney's The Lion King
TKTS Discount Booths
The Times Square Booth sells day-of-performance tickets only.
The South Street Seaport Booth sells tickets to evening performances on the day of the performance, and matinee tickets the day before.
DAY 2 – UPPER WEST SIDE (1/2 day)
American Museum of Natural History – 79th St and Central Park West
79th Street Boat Basin Café
Interesting Grill in Park, on Hudson River
Happy Hour M-F, 4 7p.m.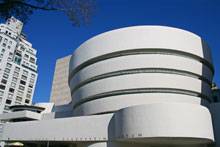 OR UPPER EAST SIDE / MUSEUM MILE (1/2 Day)
Guggenheim Museum – 5th Ave at 89th
Jackson Hole – 91st at Madison
Metropolitan Museum of Art – 5th Ave at 82nd
Mustang Grill (Mexican) 2nd Ave at 85th
Mimi's Pizza Kitchen – Lexington Ave btw 84th and 85th
Whitney Museum – Madison Ave at 75th
J.G. Mellon, 3rd Ave at 74th
Finish the day in CENTRAL PARK (1/2 day)
Central Park path near 72nd St – Strawberry Fields, John Lennon Memorial
59th Street and 5th – The Pond, Carousel and Central Park Zoo
Also see Alice in Wonderland, Belvedere Castle, & Boathouse, enter at 72nd & 5th (row boat and bicycle rental). Check www.centralpark.com
DAY 3 GRAMERCY
Union Square Park – Broadway & 14th St/Restaurants and Bars
Fuerza Bruta, Daryl Roth Theatre, 101 E 15th St at Union Square E
W F 8 p.m./Sat 7 & 10 /Sun 7 p.m.: $25 Rush tickets at Box Office/2-hrs prior to show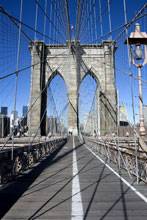 OR EAST VILLAGE
Blueman Group – Astor Place Theatre, 434 Lafayette St ($55 Wednesdays on line)
Swift Hibernian Lounge 4th St btw Bowery and Lafayette
Puck Fair, Lafayette St btw Houston and Prime
Cooper 35 Asian Pub, 35 Cooper Square – cheap drinks and apps
Agozar Cuban Bistro Bar – Bowery, btw Bond and Bleecher
WEST VILLAGE (evening for music)
Café Wha? 115 MacDougal St or The Back Fence 155 Bleecker Street
Many 70s bars that are still popular today
DAY #4 LITTLE ITALY
The Original Vincent's – 119 Mott Street
CHINATOWN
Joe's Shanghai – 9 Pell St "Original Soup Dumpling"
Fun gift shops, bakery, etc.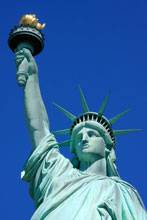 LOWER EAST SIDE
South Street Seaport (Pier 17) – Water and Fulton St
Brooklyn Bridge – Take a walk all, or half way across
OR FINANCIAL DISTRICT
World Trade Center Site – St Marks Church
9/11 Memorial – 20 Vesty St
Wall Street
BATTERY PARK
Statue of Liberty & Ellis Island
Statue Cruises $12, 1-877-523-9849
www.statuecruises.com
So get out there, pick your neighborhoods and have fun!
And afterwards, please let me know what you enjoyed, and share your NYC finds.