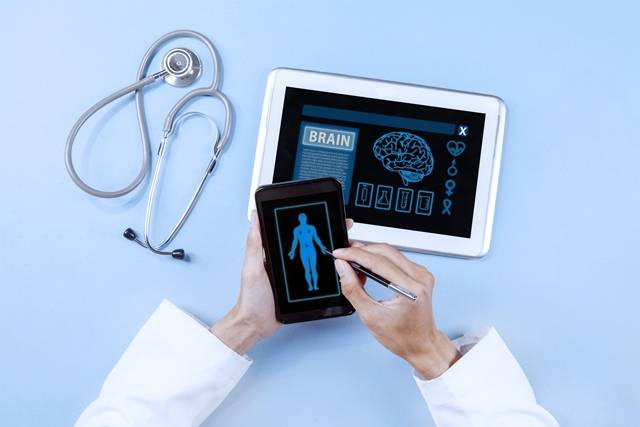 In today's fast-paced society, everyone and their mother is on some sort of social media—Facebook, LinkedIn, Twitter or Instagram, just to name a few. Social media has changed not only the way we communicate, but also the way that we get our information. More than 40% of consumers say that information found via social media affects the way that they deal with their health: What's the latest workout? What's the best diet? Who's doing CrossFit? With so many new fitness crazes popping up, most people can be found with at least one health-related app.
Popular health and fitness websites such as WebMD and MyFitnessPal have generated their own online forums for users to share messages and information. (I, too, am guilty of looking up a symptom or two on WebMD.)
What's the draw? Why do people choose to use social media as their go-to for medical questions and answers? Instant gratification. Nowadays we've become so conditioned to receiving answers in seconds that waiting a day for test results seems unreasonable. It's so much easier to punch in your symptoms on Google rather than making an appointment at the doctor.
But it doesn't need to be an either/or decision. Healthcare providers can use social media to their—and their patients'—advantage. Overworked nurses and pediatricians could save valuable hours teaching kids how to properly fit a bike helmet by uploading a single YouTube video. A doctor could discuss a complicated procedure with a nervous patient, provide more information, and greater peace of mind, by referring them to a video or an article—or better yet, having that video or article on hand in their office.
I'm not saying that every health facility should run out and create an app. However, every facility should, in fact, have a strong social media focus no matter their size. With all of the health-related discussions constantly filling newsfeeds, providing the right content where people are spending a majority of their time is part of modern medicine.
Social media is important for healthcare providers to stay in communication with past, present and future patients. Like it, tweet it, pin it. Get the real facts out there. The world is online and moving forward. The fact of the matter is: If you aren't on social media, then you're far behind the learning curve.
Learn more about Austin Williams' digital marketing services, including paid search, search engine optimization (SEO), paid and organic social media, and programmatic media – complete with tracking, analysis and reporting (because we're all about outcomes).
Contact us to see how our strategic approach can give your brand the digital edge.