Nielsen recently released its latest Three Screen Report, and it reveals that Americans are spending more time watching television compared to last year. On average, people are watching 35 hours of television per week, and they're watching it on their traditional TVs.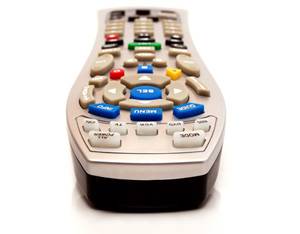 In the media world, it feels like everywhere I look there are articles showing statistics about DVR usage and timeshifting, as well as online video. While it is true that usage of this technology is growing, the amount of actual time people watch timeshifted TV or television programming via online video is still low compared to traditional viewing habits.
For example, adults age 35-49 watch 35 hours of television a week on traditional television, only 2.5 hours a week through timeshifted TV and only 30 minutes via online video. These numbers are similar across all demographics.
So, we media folks are safe for now.
However, we cannot ignore the rapid growth of this technology. DVR penetration is now at 36.2 percent, up 51 percent from 2008, and growing each year. So how do you discourage viewers from fast-forwarding through your ads? Strategies advertisers use include:
Using celebrities in spots. People tend to watch if their favorite celebrities are endorsing.
Product placement. Incorporate your product or service into the actual program so timeshifting is not an issue.
Producing spots that look like the program they are advertising in, such as creating scenarios and sets that look like Desperate Housewives and LOST.
The majority of timeshifting happens on network television and in primetime. The networks are also trying to discourage fast forwarding by having shorter commercial pods (but unfortunately, more of them).
So, while the technology is changing and growing quickly, traditional television in real time is still alive and strong!
Do you DVR? Is TiVO your best friend? Or do you prefer to watch your shows in real time?
Austin Williams is an outcomes-driven full service advertising, marketing, digital and public relations agency, creating ideas that inspire action for clients in healthcare, higher education, financial services, nonprofits and professional services.