I can't help but wonder what my Grandfather would think about all of today's new technology. Especially how it has affected the way in which we communicate with one another on both a personal and business level, in addition to how it has it has affected simple etiquette.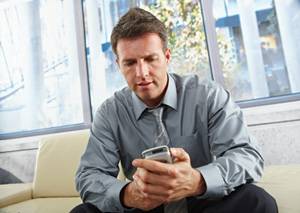 I can't remember the last time I attended a meeting that wasn't interrupted (sometimes quite boldly) by a ringing cell phone or the buzz of a new email message arriving on someone's smartphone.  Do you really ever have anyone's full attention during a meeting anymore (whether it be internal, external or with a client)?
In fact, it brings to mind a meeting our team attended.  The president of the company arrived late, smartphone in hand, never introduced himself or participated in any of the conversation, spent the next half hour looking down at his messages then got up and left without a word ever being said to anyone in the room.  Even in this less formal day and age, that was simply bad manners.
The matter has been a long-standing topic of discussion at many companies, and some have even banned the use of smartphones at meetings. In fact, The New York Times ran an article about minding your BlackBerry and your manners.
Where do you – or  your company – stand  on this debate?  Have you been a victim of smartphone bad manners? Are you guilty of forgetting your cell phone Ps and Qs? Let us know!
Learn more about Austin Williams' digital marketing services, including paid search, search engine optimization (SEO), paid and organic social media, and programmatic media – complete with tracking, analysis and reporting (because we're all about outcomes).
Contact us to see how our strategic approach can give your brand the digital edge.