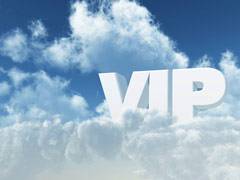 Five years ago my mobile carrier invited me into their VIP program only to drop the program about two years later without notice or explanation. I've seen a number of loyalty programs that require customers to apply to join or provide a coupon they have to mail in to receive the program benefits. Is it really a good idea to make your customers work for their loyalty?
Make Your Loyalty Program Effortless
The VIP program I joined didn't require an application, a special coupon or any other gimmicks. I was enrolled the program simply because I was a loyal customer who paid his bill on time. The rewards were simple: I received extra minutes I could apply to a month I went over in minutes, I could upgrade my phone early instead of waiting for two years and I even got a discount on accessories. The key to the program's appeal was simple: It was easy, and offered a real reward to the customer.
A loyalty program shouldn't require the customer to just through hoops. No applications, no games and nothing to mail in. Surprise your customers by just entering them into the program.
Make your loyalty program real. Send a printed card participants can carry in their wallet as a constant reminder. Your customer isn't just a number; put his or her name on the card.
Integrate Your Loyalty Program Throughout All Customer Touchpoint
The VIP program I entered into wasn't just a name on a pointless card that I attached to my keychain. Each time I called customer service, the representative always mentioned, "I see you're in our VIP program." The card could also be brought to retail locations for additional services or discounts.
A loyalty program needs to work at brand touchpoints. Rewards should be accessible online and offline anywhere your customers are interacting with your brand.
Remind your loyal customers about the program and its rewards often so they don't forget how much you care about them.
The Loyalty Program Disappearing Act
After two years of being in the VIP program from my mobile service provider, it was suddenly gone. As a marketer and designer and I understand that some things have to go, but as a customer I was a bit hurt. My carrier didn't send me a letter explaining the VIP program was dead. It wasn't until I called with a customer service issue that the representative told me the program was discontinued. Bummer.
When planning a loyalty program, think about how to end the program and how to tell the customers/participants.
Offer something else to your loyal customers that they'll value instead of leaving them feeling downgraded.
Have you implemented or participated in a loyalty program? Was it successful and worthwhile? Tell us about it in the comments below.
Austin Williams is an outcomes-driven full service advertising, marketing, digital and public relations agency, creating ideas that inspire action for clients in healthcare, higher education, financial services, nonprofits and professional services.