In its latest move to become the most intuitive and advanced search engine by prioritizing "visual-first and more immersive experiences," Google followed last month's Search On announcements with the news that they're updating search ad design to make paid placements stand out even more from organic results.
Set to beta test on mobile search in the coming weeks, the new design places the business name and logo at the top of search ads, in addition to the landing page URL and ad title that currently appear. This change will make it even clearer to searchers which business the ad belongs to, in turn making ads more distinguishable from organic search results. Going forward, Google will still display URL and title text but the update is meant to establish the main visual focus as the business name and logo.
Here's the result: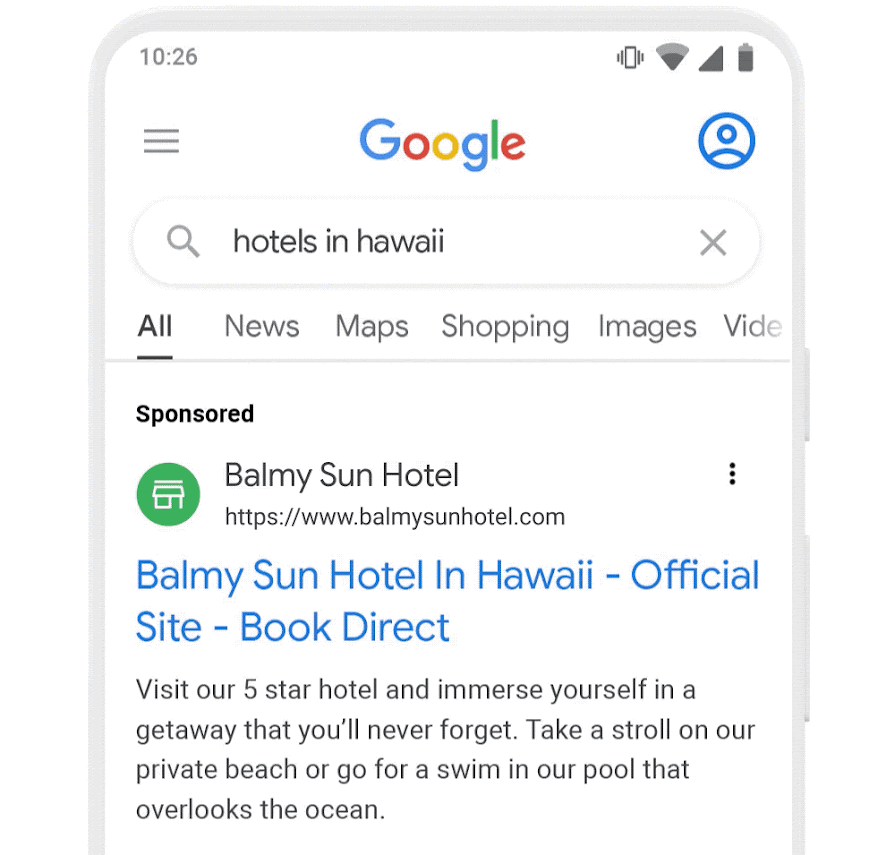 "Sponsored" rather than "ad"
Additionally, Google is doing away with the "Ad" label in favor of a new "Sponsored" tag. The word "Sponsored" will now be featured on its own line in the top left corner of search ads, thereby potentially adding an element of credibility to the content that follows.

like what you're reading?
subscribe to our newsletter
"*" indicates required fields
How it works
When Google Ads finds your business name and logo on your landing page, it will automatically add them to your campaign and show them in your ads. Advertisers will be able to review and remove any information. There also will be an option to manually upload a logo and add a business name to each campaign.
What's next
While these updates are initially rolling out on mobile, a similar experience is planned for desktop later. Currently, business names and logos in Google Search ads are limited to advertisers who meet the eligibility criteria and complete the verification program. Business names are available in English, Japanese, French, and German with more languages rolling out in early 2023.
Google will continue to roll out more search updates throughout the coming year. Want to stay in the loop and make the most of these new Google Search features? Sign up for our newsletter.