Foursquare is a location-based social network that motivates its users to get out and explore a city using three basic concepts—loyalty, encouragement and discovery. In January of 2011, Foursquare stated on its blog that the company grew 3,400%. That's not up to Facebook's numbers, but the platform has made a place for itself in the social media world and has a dedicated base of users around the globe—Foursquare is reportedly nearing 7 million users. Now that it has been around for a while, we were curious to discover what influences users to participate.
Foursquare is best known for its badges, which users get when they check in to certain places. Users can also gain the title of "Mayor" when they've been to a place more than anyone else using Foursquare. Other elements that play into Foursquare's game dynamics include special offers and tips.
We set out to discover which elements are most influential to Foursquare users. Here are our results: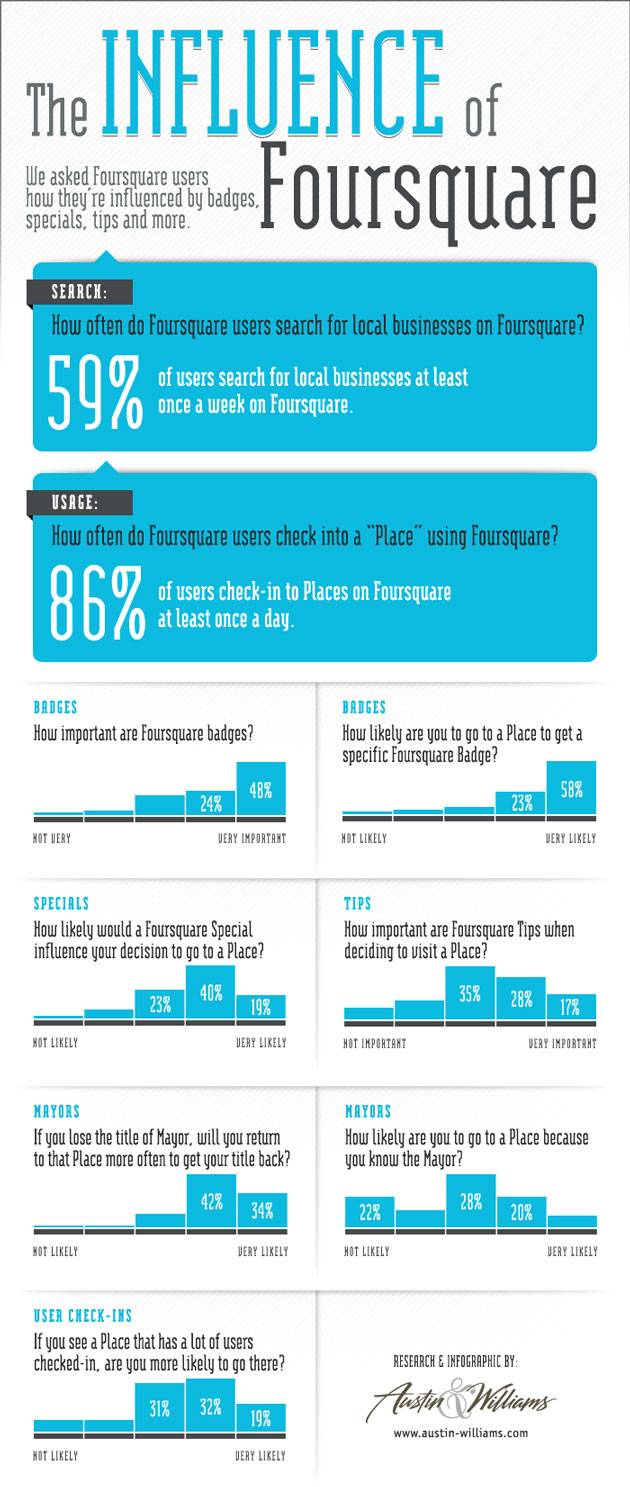 As a Foursquare user myself, I find that one of these elements alone is not what makes it so interesting. It's when all these elements work together that I find the most value in using Foursquare. There are certain restaurants and locations where I would like to remain Mayor, and other places I'd go to just to get a badge. As new features are added or improved upon, the dynamics of Foursquare will continue to change.
What elements of Foursquare influence you the most?