Back
FirstCapital Bank of Texas
building a solid platform for growth and market expansion
overview
FirstCapital Bank of Texas had a brand identity in place—and a super-crowded competitive market. What they needed: A standout strategy that would not only bring that positioning to life in their existing West Texas markets, but also provide a solid platform as they entered new ones. We've done just that: FCB Texas is now in three new markets and just recently hit the $1 billion in assets mark.
Brand Development
A Promise, Communicated
The Facets brand icon AW created for FirstCapital Bank of Texas represents the bank's three core constituencies—the family it employs, the people it serves, the lives it touches—while the accompanying tagline, "You above all," stands strong as a promise to each.
This brand has a unique and compelling story to tell, which FCB Texas shares with prospective customers as they enter new markets.
Video and Motion
Don't sell me a product, tell me a story
The branding campaign using a compelling documentary style that takes the power of the testimonial to a whole new level and engages the bank's West Texas constituencies: In just four weeks, 85,000 potential customers viewed the new spots online in their entirety.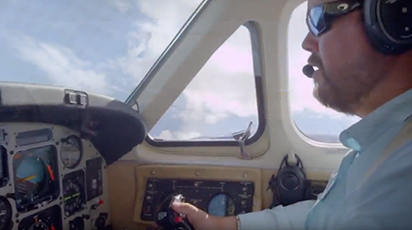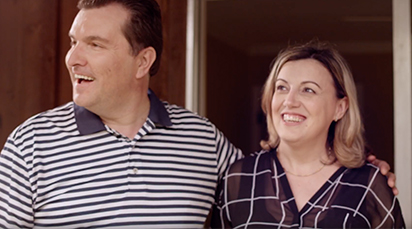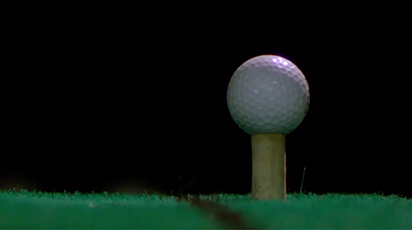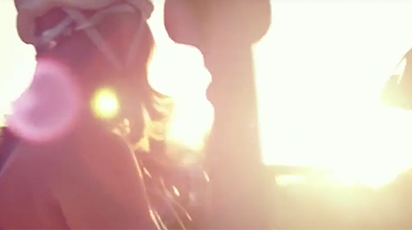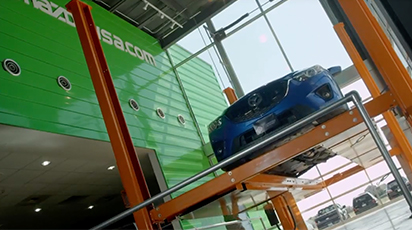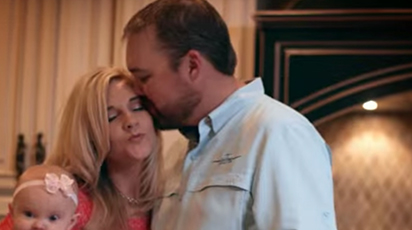 Website
Driving greater site traffic and deepening user engagement
The bank's new website brings their "all about you" brand message home with a unique audience-focused "60/40" home page design focused on their business owner and consumer targets.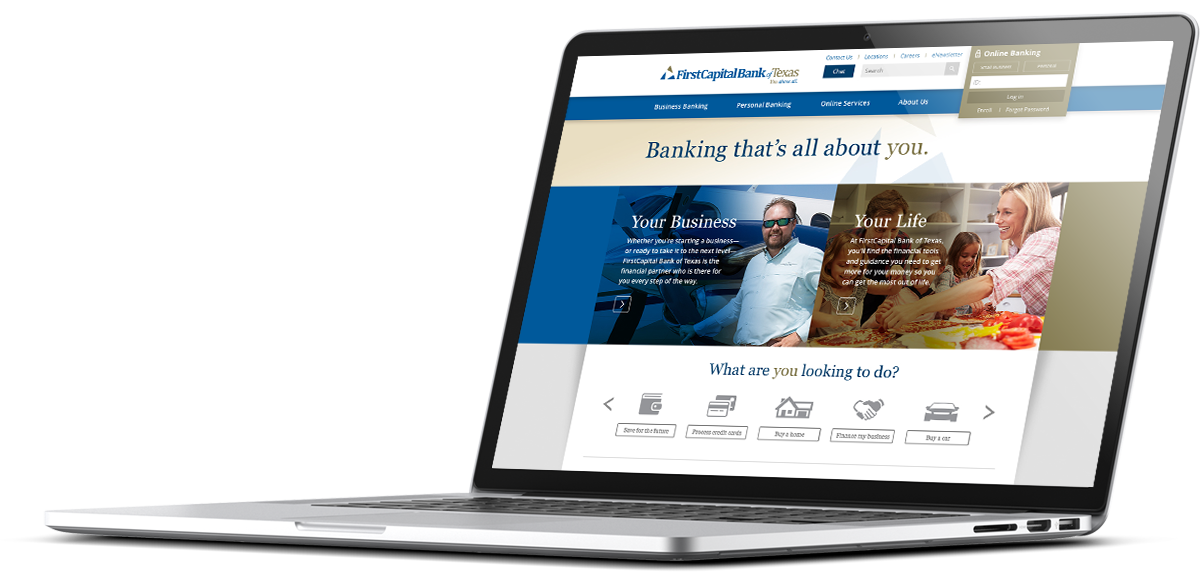 Site functionality includes a needs-focused product selector tool and custom debit card creator: two features paramount to the bank's customers.
Mobile
Mobile-first design makes a big difference
Since launch, the responsive site has shown a 137% increase in organic mobile traffic. Now, nearly 20% of all site visitors are coming via mobile search – and they're staying twice as long and visiting 40% more pages – the result of a greatly improved mobile experience.
50%
year-over-year increase in new website visitors