Back
Ronald McDonald House
because it takes more than heart to build a home
overview
For the Ronald McDonald House Charities New York Metro (RMHCNYM) chapter, driving donations online is critical to their ability to provide that all-important "home away from home" to families of hospitalized children (since these families connect with RMHC via a social worker). The chapter uses its website predominantly to compete for donors versus other nonprofits and the other RMHC chapters that occupy the NY tristate area—no small feat given that they each must adhere to RMHC global brand guidelines and present a "unified" front (more or less).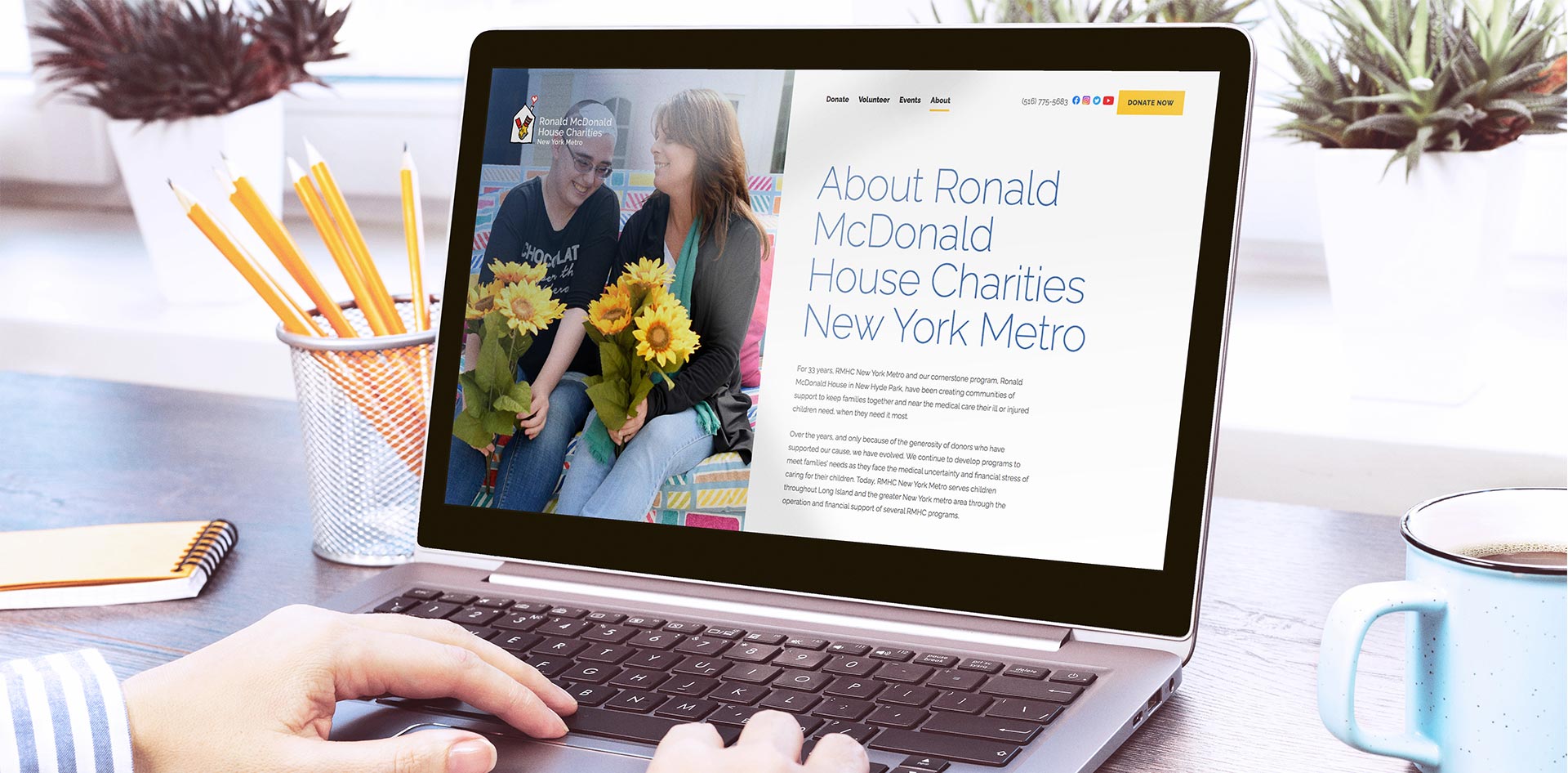 WEBSITE DESIGN & DEVELOPMENT
Touching hearts and driving dollars
Our site drives online donations (with an emphasis on recurring ones) with an approach that's both heartwarming and conversion focused. The home page uses the "Ken Burns effect" to transform photographs of real RMHC families into almost-videos that engage donors—while a simple yet prominent donation form drives them to action.
Bright photos from RMHC and families' stories filled with hope are used throughout the site (as is a strong call to donate) to help make the site (almost) as inspiring the House itself.
While some donors contribute funds, others contribute their time. The new website we developed attracts both.